Storage Units in Ballymount, Dublin 12
10ft, 20ft and 40ft Containers available as drive up storage units. Secure, 24 hour monitoring
We Now Bring Storage Containers To You
That's right, instead of you having to make several trips to fill up your storage, we'll deliver a container to your door and leave it with you until you are ready to have it moved into storage.
We Deliver a Container to you
We deliver the container to you and using our crane equipped trucks we will place wherever you want it.
You Pack at Your own Pace
You pack the container. Take your time!
We Collect the Container
When you have the container packed, we will collect it and take it to our storage yard.
We Store or Deliver the Container
If you are moving home, we can deliver straight to your new home and you can unpack it at your leisure.
Moving House?
Our Self Pack Moving service is ideal for anybody moving house.
There are many advantages of using our self pack moving service rather than a traditional removals company:
You Dictate the pace

More Cost Effective

You Can use our storage yard until you are ready to move into your new home

.
What You Get at Our Storage Facility
Convenient Location and Access
Located just off the M50
Easy access with wide entrance
Drive up Self Storage Units
Car Parking
Open for Business Hours 8am-5pm Mon – Fri, otherwise by appointment
Security
Secure & Controlled Access to Premises
24-hour monitored CCTV coverage
Individual customer security lockbox
Flexible
Choose the storage space for your needs

10ft x 8ft x 8.5ft
20ft x 8ft x 8.5ft
40ft x 8ft x 8,5ft

Choose your term – minimum stay just one month
Support Services
Fork Lift services available
container handling forklift and 15 ton forklift
Transport can be provided
Storage Units
All our container units are weather and corrosion resistant, with weather sealed steel doors and full height locking gear. With a variety of options available you'll be able to rent just the right amount of storage you need Secure storage units, 24/7 Manned security and facility wide CCTV with remote monitoring, you can relax in the knowledge that your personal belongings or business items are safe. We provide you with a variety of access options, all depending on your needs and requirements. Our standard shipping container storage units are available in sizes 10ft, 20ft and 40ft lengths. For exact dimensions contact us and we'll be happy to help.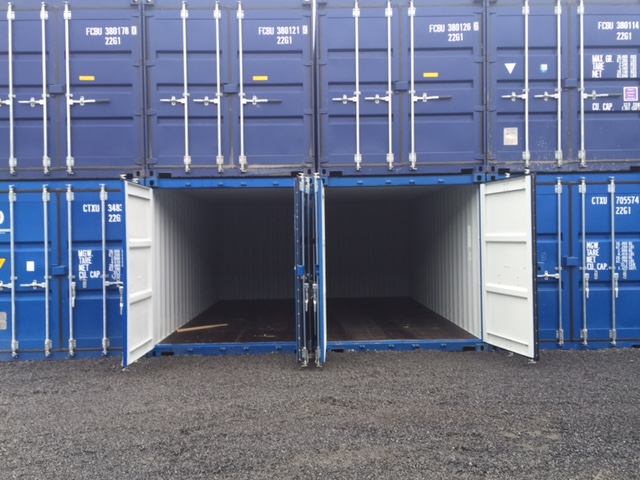 FORKLIFT TRUCKS
We have forklift trucks on-site from 2ton up to 14ton available when needed.
INSULATED CABINS (FULL ELECTRICS)
As clients' needs can vary greatly, we have other options available. Our insulated cabins, with full electrics are available in 10ft and 20ft configurations.
STORAGE UNITES IDEAL FOR:
Furniture, Couriers, Packages, Stock, Tools, Car, Van, Moving House, De-cluttering, Christmas Stock, Seasonal Stock, House Removals, Storage Containers, Office Equipment, Market Traders storage units, Restaurant Container storage, Builders Materials, Painters, Carpenters, Plumbers & Electricians Stock, Office Stock, Removals, Industrial Units, Commercial use. Home and business Storage, container storage, electronics, tyres, palletised goods, etc
Frequently Asked Questions
Where are you located?
We are located in Merrywell Business Park, Ballymount, Dublin 12.
At what times can I access my storage unit?
No matter when you need access to your stored goods, we provide access to stored items at any time of any day.
What size are your containers?
We have 10ft, 20ft and 40ft containers. All containers are 8.5ft wide and 8ft high.
I need transport for my storage items, can you help?
Yes. We can bring the container to you, and when you have it loaded we will take it to the storage yard.
Contact ContainExperts about Storage in D12
Provide your details and we will contact you asap to discuss your storage needs