Shipping Containers
Sale and Hire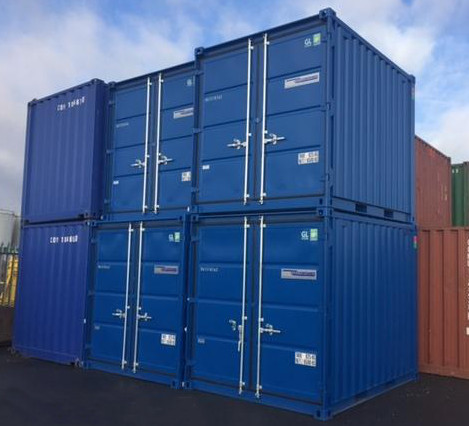 Standard Shipping Containers
Our Standard steel shipping containers are of welded all steel construction except the floors which are made of load bearing marine-plywood. Containers typically have two weather-sealed steel doors at one end hinged on or towards the outside edges with full height locking gear that attaches at the top and bottom; additional protected security locking can be provided. They are free-standing, self contained units with lifting points at each corner and are completely weather proof and very secure.
We can deliver all our containers to their final destination using the specialized haulage and transport equipment of gkt.ie
Container Conversions
If you are looking for shipping container conversion or adaption of shipping containers the visit our section – Container Conversions
All of our shipping containers for sale and hire can be found on DoneDeal
Specialized Equipment on Request
We also supply specialised equipment on request, such as 10 x 8 ft anti-vandal office units, 20ft, 30ft & 40ft Flatracks, 20ft & 40ft Opentops, 40ft Highcubes and 10ft Dryvans
10ft – 20ft-40ft Shipping Container 
Racking

 System

Ideal for storing paints ,chemicals, archiving and storing small items
Shipping Containers for hire and sale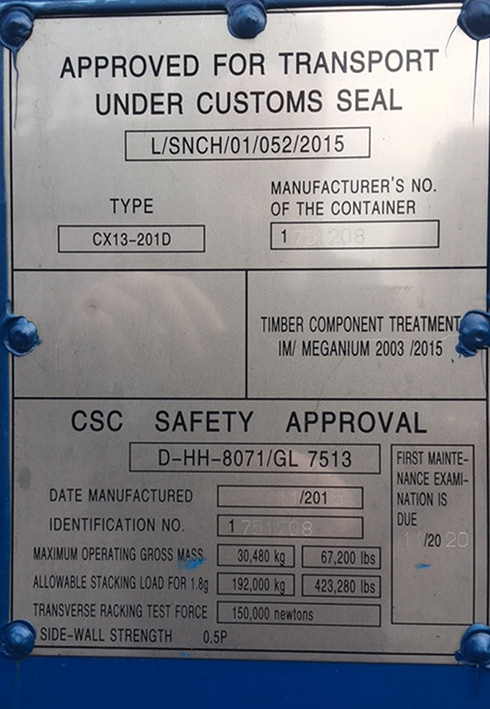 SIZES 20FT x 8FT, Type of floor 20 mm laminated plywood floor board, Container colour RAL 5010 Gentian Blue with galvanized locking bars
High corrosion and UV resistance
Mini Storage Containers
10ft, 8ft and 6ft sizes
Each unit contains a 20 mm laminated plywood floor board, galvanized locking bars and are corrosion and UV resistant.  Colour of these units is RAL 5010 Gentian Blue.
Uses include: sheds, storage, garage, insulated boxes, truck body, portable cabin, kiosk, site hut, container, portable unit, movable unit, towable cabin,porter cabin, pre-fab, portcabin, site accommodation, lock up, store, pre fab, prefab self storage.
8ft Mini
Length:2438 mm

Width: 2200 mm

Height: 2250 mm

Payload: 3,500 kg

Volume: 9.82 m3
10ft Mini
Length: 2991 mm

Width: 2438 mm

Height: 2570 mm

Payload: 10,000 kg

Volume: 15.76 m3
6ft Mini
Lenght: 1980 mm

Width: 1970 mm

Height: 1900 mm

Payload: 2,000 kg

Volume: 6.66 m3