New Budget 20ft Modular Cabins
We have a number of new budget 20ft and 40ft moduar cabins on special offer. These cabins can be used as office systems, retail spaces, home offices, etc.
Portable Sanitary Units
8ft x 4ft Modular sanitary units available at our depot.. These units feature: 4 pockets for easy transport, checker-plate flooring, metal-coated walls, lockable doors from inside, PVC piping, full Insulation, hot water, ventilation, water, power and sewage connections.
Used 20ft and 40ft Shipping Containers
We have a number of used 20ft and 40ft shipping containers on special offer for this month only. These containers can be used immediately as storage containers. 
Containexperts Portable Cabins and containers
Containexperts supply portable cabins and shipping containers to be used as individual units or in combinations for modular buildings. The easy assembly guarantees fast on-site installation and saves you time and money.
FLATPACKED MOBILE SPACE SOLUTIONS
Containexperts are official agents for Containex – The Specialists in Mobile Space Systems. Our portable cabins can be perfectly adapted to your needs thanks to a wide range of adaptation options and equipment options.  Our cabins can be used on-site as offices, accommodation units, showrooms, or at home as a garden office, an extra bedroom with WC facilities, or for a mixture of office and storage.
20ft and 10ft cabins can be adapted to suit your requirements and can include WC facilities.
OFFICE UNITS
With many people working from home, our garden office units are very popular. 
PLUS LINE RANGE
A fresh and attractive design makes this solution visually appealing.
ACCOMMODATION UNITS
Individual and different-sized residential and sleeping accommodation units.
SITE OFFICE FACILITIES
Site office units, security units, sanitary and WC facilities available immediately.
PORTABLE SHOWROOMS
Promote your product with floor to ceiling windows with separate office area.
SANITARY UNITS
Disabled toilets, gents toilets, ladies toilets, and shower units.
CONVERTED SHIPPING CONTAINERS
Bespoke container conversion and adaption service, our shipping containers can be adapted for use as any type of trading facility. We have new and used containers for sale, refrigerated containers, and containers already fitted with remote-controlled roller shutters for use as market stalls, storage, bars, etc.
POP-UP TRADING UNITS
A Business in a Box! Bespoke container conversion and adaption service.
CONTAINERS WITH SHUTTERS
Ready made with remote control roller shutters. For use as temporary trading unit such as a market stall. 
CONTAINER CONVERSIONS
Containers converted to offic units, sanitary units etc.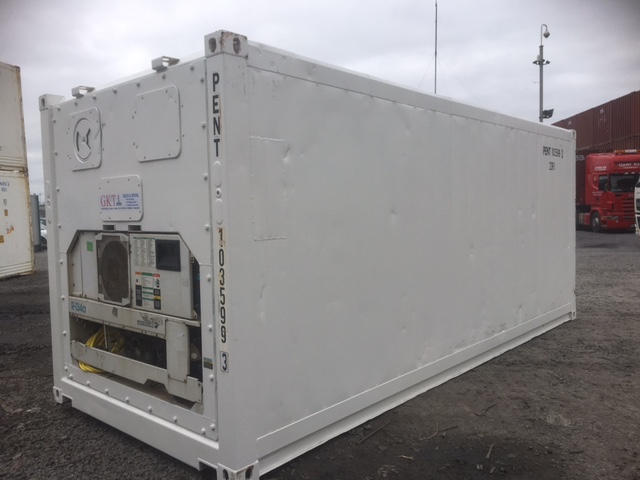 Our Frozen & Chilled storage containers are available in sizes from 10ft to 40ft.
Our  containers are available in 10ft, 20ft, and 40ft and provide extra storage at home or at the office.  
CORONAVIRUS THERMAL SCREENING UNITS
Containexperts have developed a Covid-19 thermal screening cabin solution to ensure the safety of employees returning to work after lockdown.
Many companies will be implementing temperature screening over the next few weeks and months. This solution, using Lara Electrical's Contactless Fever Screening technology, allows a steady flow of people to pass through safely and efficiently.
BUSINESS AND PERSONAL STORAGE IN DUBLIN 12
We provide a number of storage options in order to suit the varying needs of our clients. We have 4 types of shipping container, with lengths of 6′, 8′, 10′ and 20′. All our container units are weather and corrosion resistant, with weather sealed steel doors and full height locking gear.
Secure storage units, 24/7 Manned security and facility wide CCTV with remote monitoring, you can relax in the knowledge that your personal belongings or business items are safe.